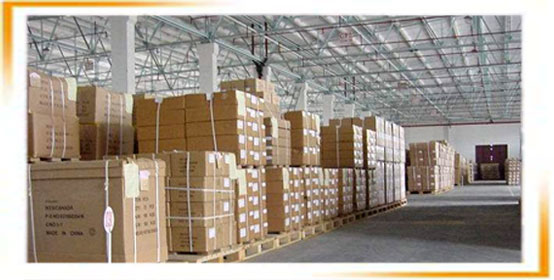 • Our Warehouse , situated on the – Thane - Mumbra – Panvel – Kalamboli – JNPT road , Vill. Dahisar Mori.
• Our Total Logistics services under one roof . Facilities, both Open & Closed warehousing of goods, cargoes are available with the back up of our own 20' & 40' trailers + lifting equipment's i.e. forklifts., hydras, cranes, etc.
• Open Warehouse-Approx. 2 lac sq.ft. suitable for storage of any kind of Iron steel / Project Cargo/ Containers/Machinery.
• RCC Closed Godown Space – 20,000 sq.ft. Approx. with Galulome Sheets / PPGL Sheet Roofing supported by the loading Bay with 4.5 feet height and roof height of 15' to 18' approx.
• The facility of crossing / transhipping / transfer the cargo from Import consignments to body trucks and vice-versa is also available. The above facilites are ably supported with Strong Labour, well trained Staff & Round-the-Clock security.